Pinehurst
Pinehurst is a charming and picturesque village located in Moore County, North Carolina. Known as the "Home of American Golf", Pinehurst is famous for its world-class golf courses, stunning natural beauty, and rich history.
The village of Pinehurst is located in the Sandhills region of North Carolina, and area known for its rolling hills, longleaf pine forests, and mild climate. The town has a population of approximately 16,000 people and is known for its peaceful, small-town atmosphere.
One of the main attractions of Pinehurst is its golf courses. The village is home to eight world-renowned golf courses, including Pinehurst No. 2, which has hosted numerous prestigious golf tournaments, including the U.S. Open Championship (coming in 2024). The courses are meticulously maintained and offer a challenging and rewarding experience for golfers of all skill levels.
In addition to golf, Pinehurst has plenty of other outdoor activities to offer. The village is surrounded by beautiful parks and nature reserves, including the 103 acre Rassie Wicker Park and the 15 acre Cannon Park. Visitors can also explore the nearby Weymouth Woods-Sandhills Nature Preserve, which features miles of hiking trails and stunning views of the surrounding landscape. If you would like a break from the outdoors than you can spoil yourself by spending the day at The Spa at Pinehurst.
Pinehurst also has a rich history that visitors can explore. The village was founded in the late 1800s as a health resort, and many of its historic buildings have been preserved and restored. Visitors can take a walking tour of the village to learn more about its history and architecture.
Pinehurst is also near Southern Pines, which is a great location for additional shopping and dining. Southern Pines offers southern charm along with its equestrian history. Horse lovers come from around the world to visit the Pinehurst Harness Track and Carolina Horse Park.
Overall, Pinehurst is a relaxing destination that offers something for everyone. Whether you are a golfer, nature enthusiast, or history buff, you are sure to find something to enjoy in this beautiful and appealing North Carolina village.
---
Welcome to the Gemini House! This spacious 5,000 sq. ft. home is less than 10 minutes from The Village of Pinehurst, The Pinehurst Country Club, world-famous golf courses, and tons of local favorite shops and restaurants. This home boasts two separate floors, each with its own kitchen, living area and outdoor cooking space. It is situated within a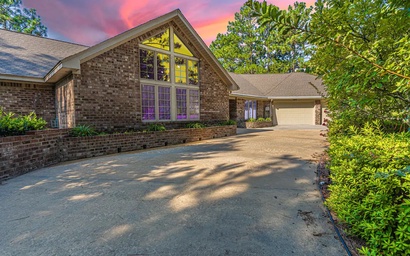 Gemini House 5 BR/4 BA Minutes from Pinehurst, Avail US Open 2024
$3,500 - $14,462
/ per week
This beautiful and spacious home offers a cozy setting to unwind after a day of golf or shopping downtown, just 1.2 miles from Pinehurst Resort and Village. During summer months, you can have a choice of beverage by the private pool or take a dip and cool off. Stylish new furnishings and spacious bedrooms boast plenty of space for golf enthusiasts
Beautiful Home w/ Pool near Pinehurst # 5
$2,093 - $41,300
/ per week
This inviting and spacious home offers a cozy setting to unwind after a day of shopping or playing golf, just 2 miles from Pinehurst Country Club and infamous Course #2. Need to decompress for a day? Sit on the back porch and listen to the whispering pine trees or visit The Spa of Pinehurst, only 5 minutes away. Fantastic family and kid activities
Frannie's Fairway, Cozy/Spacious 3BD/2BA Pinehurst
$1,120 - $6,055
/ per week
Perfectly located in the heart of downtown Village of Pinehurst and walking distance of Pinehurst Course #2. The exquisite Tremont Cottage is rich in history and tradition and is only a one minute walk from a unique combination of cultural, recreational, dining, and shopping experiences. The Tremont has a private pool with a fenced in backyard, gas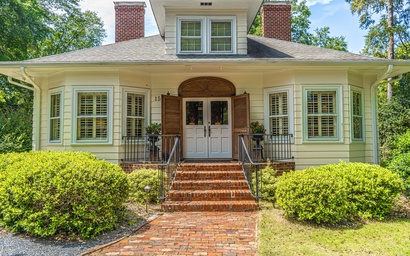 Tremont Cottage, private pool, 2 blocks to downtown Pinehurst
$3,500 - $24,899
/ per week
Perfect vacation for a family! Panoramic golf views of Pinehurst Course #5, nestled between Hole 8 and Hole 13! Stretch your legs and take a walk to Pinehurst Country Club or the well known Cradle Short Course. Perfect location for shopping, dining, and entertainment (5 min to Village of Pinehurst and 10 min to Southern Pines). Let the kiddos enjoy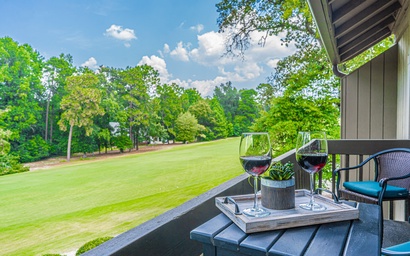 Directly on Two Holes on Pinehurst #5, Available US Open 2024
$903 - $15,050
/ per week
---